A Guest At The AAP
September 18, 2017
By Jacob Drucker
This past weekend, Scott and I had the opportunity to visit Boston and attend the American Academy of Periodontics' annual meeting in the Boston Convention Center. For Scott, a periodontist by training, it was a chance to reunite with old friends, mentors, and colleagues. For me, having spent four years as an undergrad in Boston, it was a chance to sleep on my friends' couches and remind them why starting a company is so much more fun than law school.
We arrived late Thursday, and of course, the first thing I learned upon arrival at my friend's apartment is that his roommate has a cat. (I'm mildly allergic.) Her name is Bijou, and she is unbelievably creepy when she stares back in the dead of night. She has a scratchboard, which doesn't exactly soothe the nerves, and isn't afraid to jump onto unfamiliar people just as they start to doze off. Needless to say, I didn't sleep much.
Luckily, I had some Zyrtec on hand, and woke up both scratch-free and hive-free. Friday wound up being a blast. Scott was able to lecture to Dr. Paul Fugazzotto's practice growth course at his office in Milton. He told the audience a bit about his journey from all-star periodontist to entrepreneur, and outlined his thoughts on shifts in the dental world. Supply Clinic, after all, isn't the only company driving change, and paradigm shifts on both the customer and practitioner side are lining up to radically change dentistry. The audience was engaged, and lunch was provided.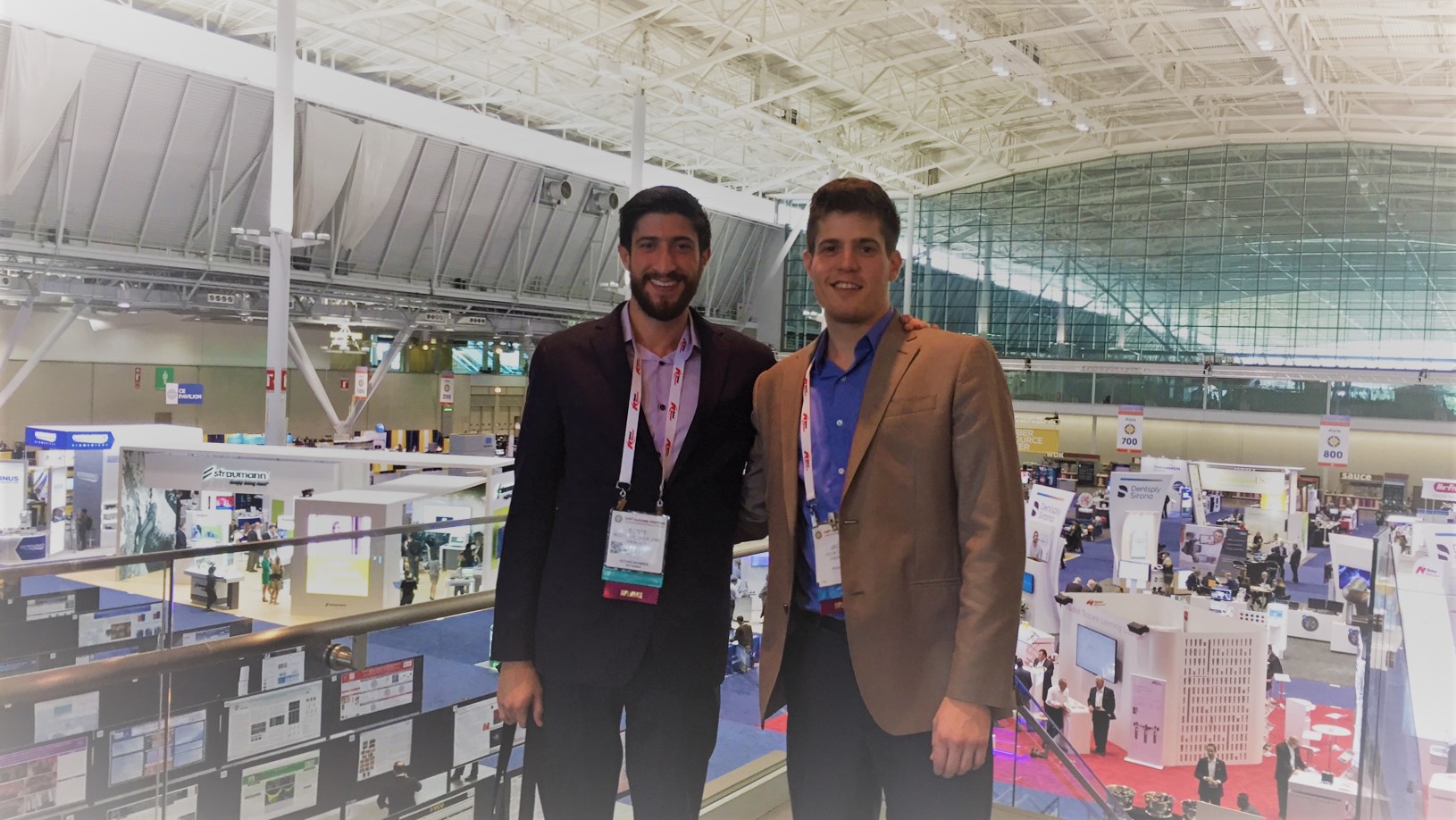 The AAP conference itself started on Saturday, and the exhibit hall opened on Sunday. Scott, at times, seemed to know just about everyone at the conference. I'd turn my head, and would find him chatting with a new crowd of folks- old friends from residency, or professors from dental school, or fellow dentist entrepreneurs he was put in touch with at one point or another.
The really worrisome part was that I started to recognize more and more familiar faces. Some of our sellers were there, some of our customers managed to find us, and some mentors and advisors were attending as well. I actually had a great time running into so many old acquaintances at the AAP.
Scott and I also met with a number of potential sellers and channel partners, and had a great time in Boston. With the help of many of the companies we spoke with, we'll be able to dramatically expand our product listings in the future, expanding into new types of products and working with a more diverse group of companies.
We could unfortunately only stay in Boston for so long, and returned to Chicago early in the week. On the bright side, though, I don't have to worry about Bijou any more.