Redesigning the Dental Experience
October 24, 2016
Patients typically have a mental construct of the dental experience. Perhaps the room is 5 degrees too cold, and has walls that are an awful shade of off-white. Perhaps the shriek of a dental drill pierces into the waiting room. Aside from the dental work, the aura of the office itself can put patients on edge long before they learn if they need anything more than a cleaning.
Enter Dr. Sara Creighton. During her final year of dental school at the University of the Pacific, Dr. Creighton began planning for her first dental office. From the get-go, she recognized the drawbacks of traditional dental office designs. "The way that [dental] spaces are designed don't make people feel great, and having proper space design is close to my heart."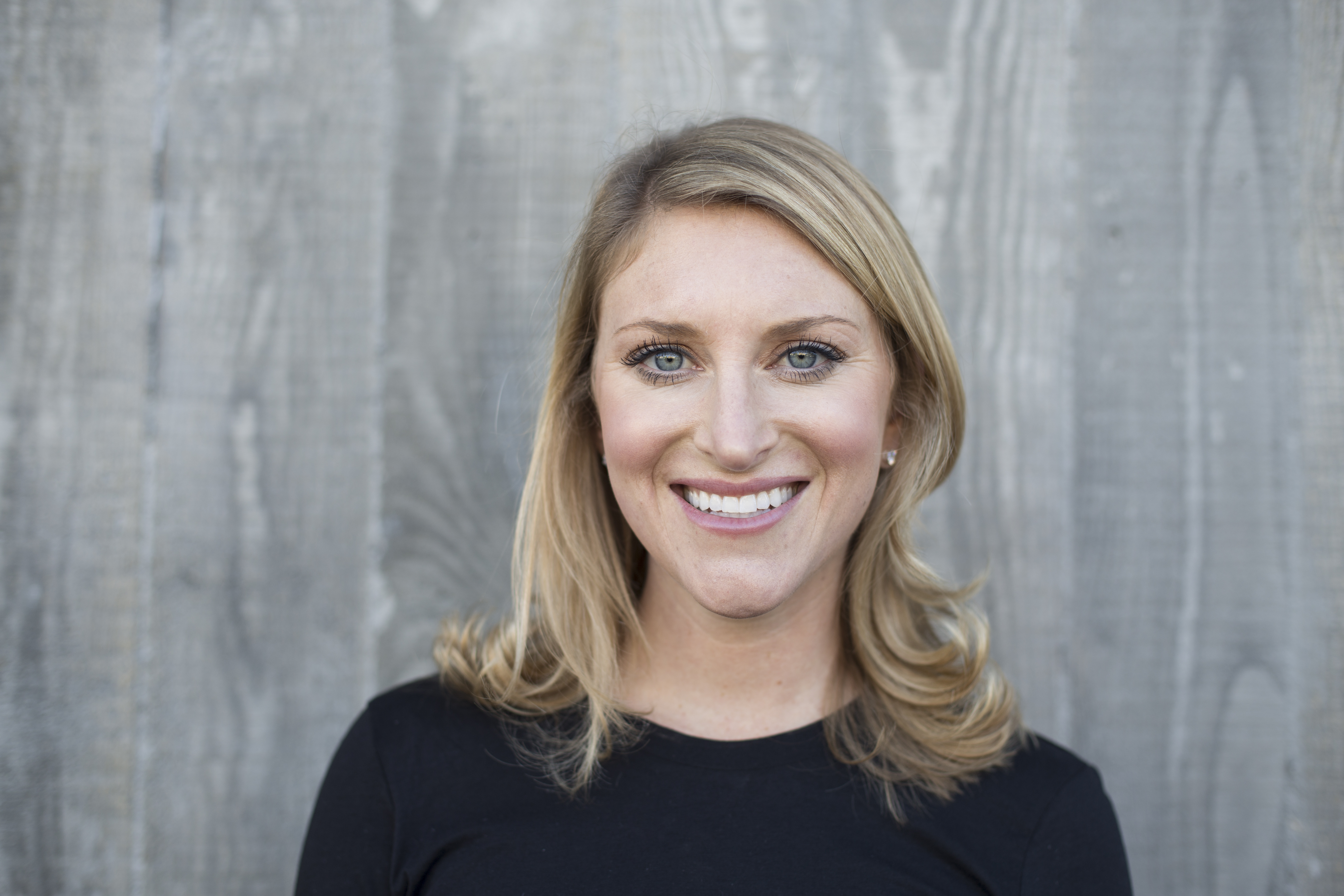 Dr. Creighton involved the LA-based architecture firm Montalba, and her focus on design and patient experience quickly paid dividends. "We won a number of architecture design awards," explains Dr. Creighton, "and were honored that Inc. Magazine called our practice the 'coolest dental office in the world.'" The exposure was hugely beneficial to the practice, and helped it expand its already young, professional clientele. "Our reputation spread by strong word of mouth between tech companies. [We] started to see clusters of people from similar companies."
During her first few years in practice, Dr. Creighton participated in Project Homeless Connect, an organization that connects the city's homeless population with the care they need to move forward. She worked on a trailer in the civic center of San Francisco. From there she got the idea: what if she had an office on wheels to drive to her patients, eliminating their trip to the dentist altogether?
And so when Dr. Creighton had designs on expanding the practice while her partner didn't, she took the opportunity to sell her share of the practice to him. She then took a huge leap and decided to pursue this new concept of a mobile dental practice, which she called Studio Dental.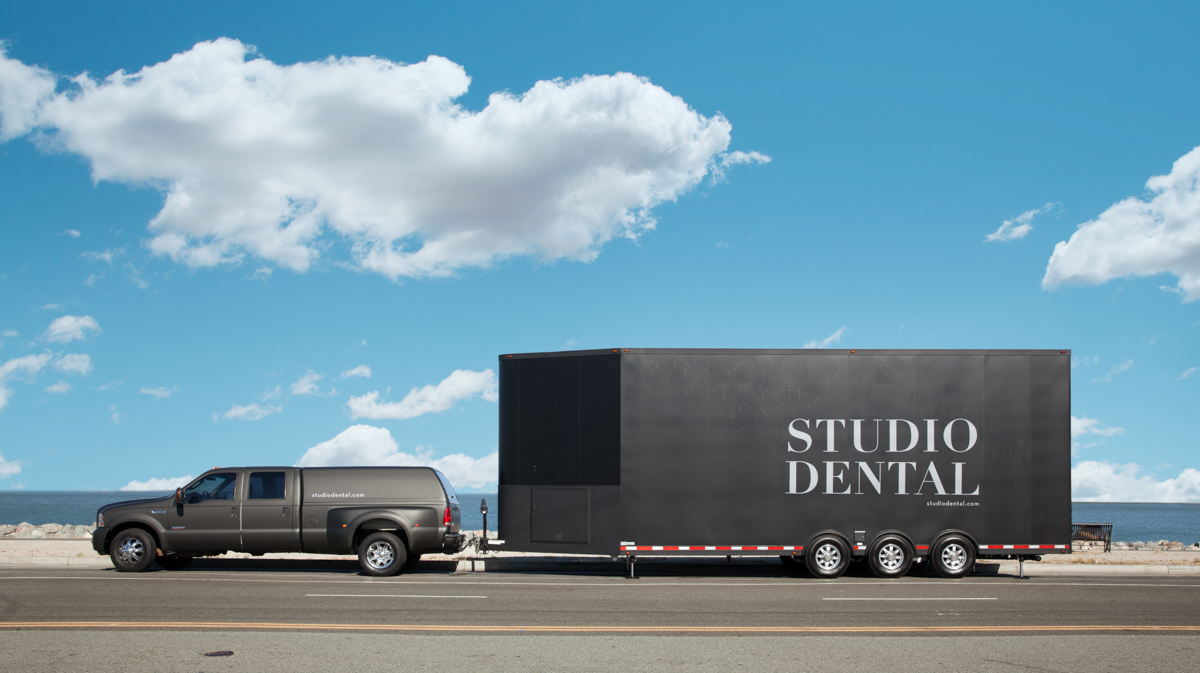 The transition from a brick-and-mortar office to a mobile dental unit was far from painless. "I sold my business and later that same week got word that my bank was no longer willing to finance the project. The concept is just too far outside of what they understand… I sold my home, and self-financed the new concept."
In addition to investing her own capital, Dr. Creighton and her new business partner Lowell participated in an Indiegogo raise, which resulted in more exposure than capital. They ultimately connected with Rock Health, a venture fund focused on digital health. Studio Dental received a small grant and plenty of help. "[Rock Health] helped us develop financial models… [even] our website was actually built by someone at Rock Health doing freelance work."
Other challenges arose. At one point, the city forbade all for-profit businesses from using public spaces, including the locations Studio Dental used to park the trailer. "That was panic mode… It was pretty tough for us." But after noticing that a shower truck for homeless people was allowed to use those spaces, Dr. Creighton and her team worked with the mayor's office and several city departments. They were ultimately allowed to use the spots in exchange for providing free dental services to homeless patients. "It was a solution that didn't exist, we just had to figure it out."
Dr. Creighton and Lowell spent countless hours strategizing about how Studio Dental could leverage design and technology. They learned from the success of Dr. Creighton's first office, and focused on the total experience, not just the actual dental work. Details ranging from office design to appointment-booking systems were all prepared meticulously. It is actually impossible to book an appointment at Studio Dental over the phone. "These [Bay Area] patients don't want to have to leave a message or get called back. All appointment making is done online. It's not weird, it's what they expect."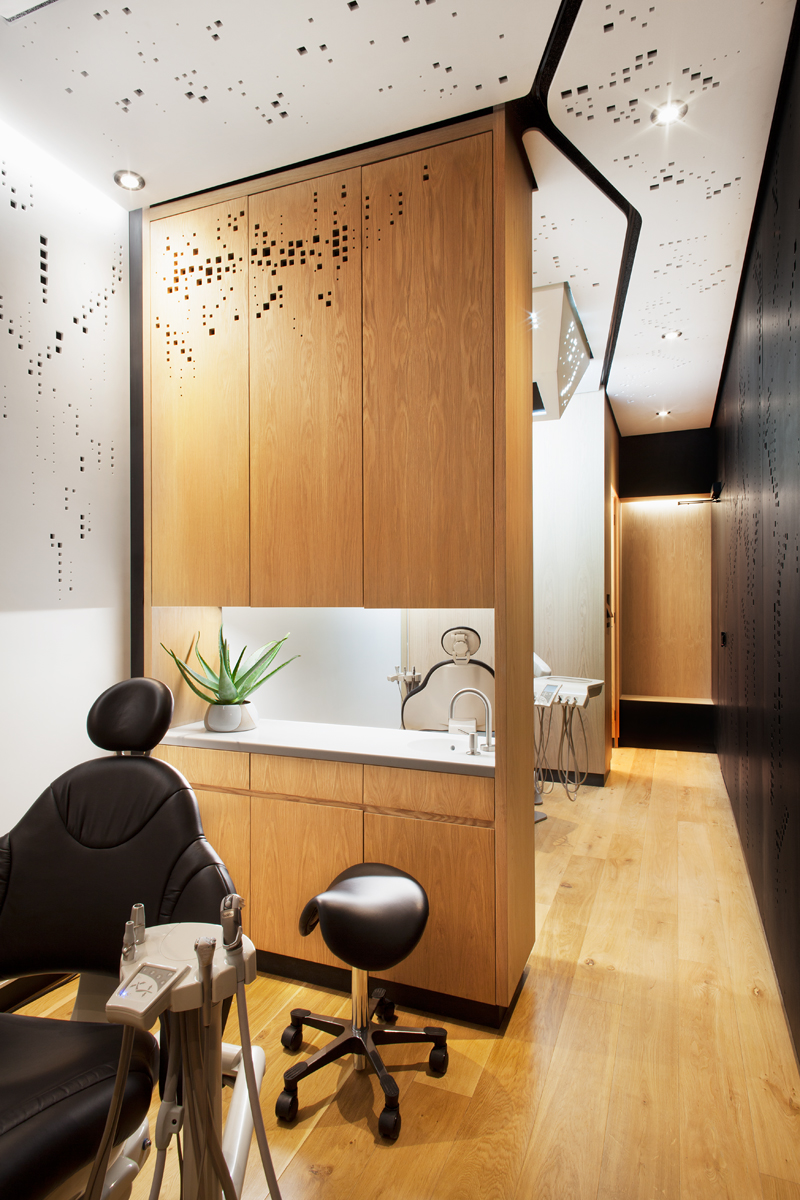 Studio Dental targets the most tech-savvy of patients. "We have a density of companies at 5 locations in the city. For example, at one spot we serve Twitter, Uber, and Square, at another we serve Pinterest, Airbnb and Zenga." Studio Dental has systematically developed relationships with facility managers and HR benefits personnel, and is careful to accept dental plans given to employees at major tech companies.
Studio Dental has succeeded by creating a uniform, intuitive patient experience. "Our promise to our patients is that they know exactly what they are going to pay us before they walk in the door. That really helps us create treatment plans." They also focus on using easy-to-understand terminology. "We don't use any dental language at checkout at all. Instead of '4 surface MODL composite filling,' we'll say: 'This is 4 surfaces on a back tooth, and it will cost this much.' Just changing even the language helps them understand, and it also helps our process and treatment acceptance."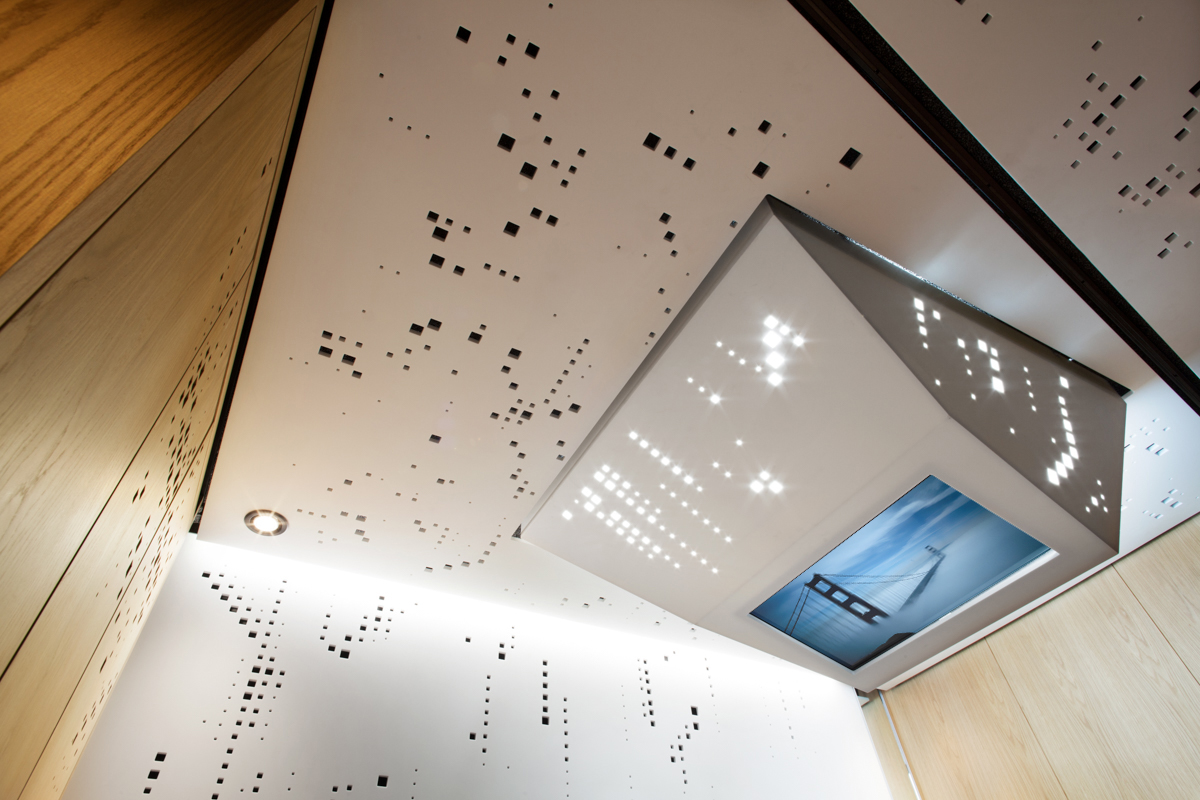 The Studio Dental team of 10 now works out of one trailer, but in November they'll be opening a 5-operatory brick-and-mortar clinic. "We'd love to take the concept to other cities so young professionals could remain in the same dental house and have the same expectation of service and be able to move. That's the long-term goal."
Dr. Creighton has sage advice for other dental entrepreneurs: 1. Get started. "You don't even know what it is you're going to end up doing. Things create their own form as you put effort into it and it's just a matter of starting." 2. Team up with people who are really good at what they do. "It leaves room for people to be the director of certain domains. Surround yourself with people who can contribute in ways that you can't."
Best of luck to Dr. Creighton and her team as they continue to grow Studio Dental!