Supply Clinic at the Greater New York Dental Meeting
December 19, 2016
Supply Clinic has been on the road! We recently returned from this year's Greater New York Dental Meeting in the Jacob K. Javits Center in Manhattan.

The GNYDM is the nation's largest dental convention, attracting over 50,000 attendees this year. The convention's exhibition floor can feel similar to a large festival, allowing dental professionals to browse through a huge selection of services. Our team was fortunate to be a second-time exhibitor among hundreds of established brands. At our booth, we greeted tens of thousands of returning and prospective customers. Thank you to all our existing customers who stopped by to say hello! We are also grateful that many of our vendors attended the convention, allowing us to meet some of our partners in person for the very first time.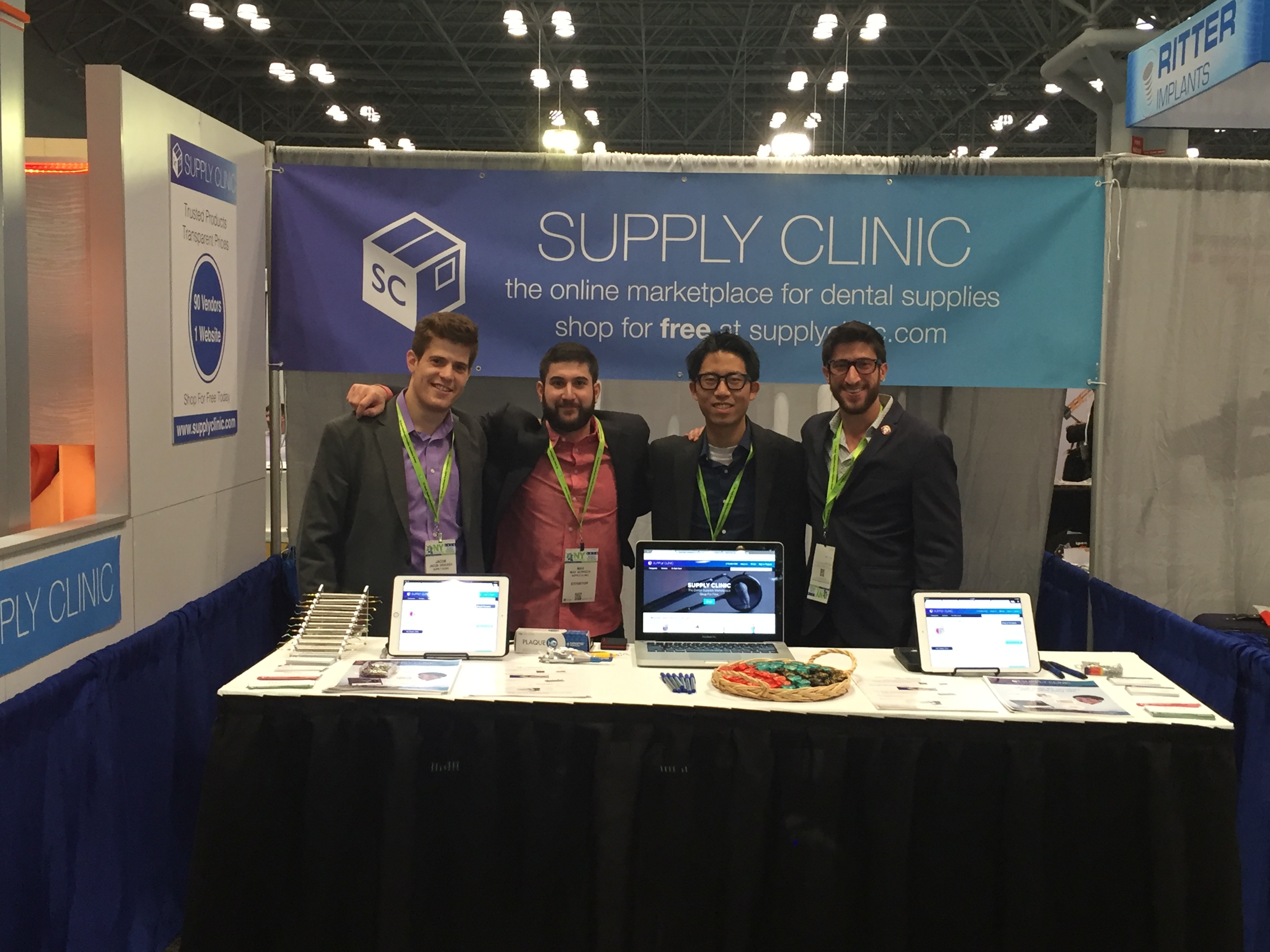 Jacob, Max, Steven, and Scott at the Greater New York Dental Meeting
While we have grown leaps and bounds since first going online, Supply Clinic is an organization deeply rooted within the dental community. A great perk of attending the convention is reconnecting with Penn, the alma mater for Scott and me. Each year in concert with the convention, Penn Dental alumni gather in New York to celebrate success in each others' careers. We were proud to share our goals and ambitions with our Penn Dental family - to establish a revolutionary and unparalleled digital marketplace for the 21st century dentist.
Maren Gaughan, Penn Dental Associate Dean for Leadership Giving, visits Supply Clinic
Supply Clinic now offers more than 26,000 products from over 90 vendors, and based on feedback from consumers like you, we are looking at expanding even further. Our unique and simple shopping platform has allowed customers to easily shop and price-compare for their favorite dental supplies online. We're taking the extra step to make things even simpler: simply send your current pricing sheets to [email protected], and we'll show you where we can save you money (link to newest promotional ad)!