Who We Are
Supply Clinic's incredible team is dedicated to building the best possible online marketplace, helping healthcare and dental customers find the products they need at competitive prices.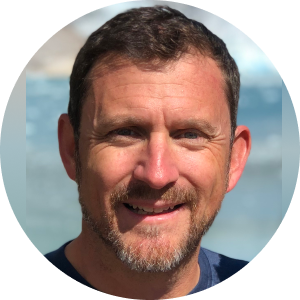 Clifford Cancelosi
Clifford Cancelosi is the General Manager for Hunt at onX maps, the market leading map and GPS app for outdoor enthusiasts. Prior to onX, Clifford served in executive roles at Simms Fishing Products, A Place for Mom, and Walgreens where he led revenue, operations and technology organizations. He spent nearly a decade at Amazon.com building technology teams and solutions for Marketplace and supply chain organizations. Clifford is passionate about building and operating customer facing technologies and high performing teams that scale elegantly, delight customers and exceed business expectations.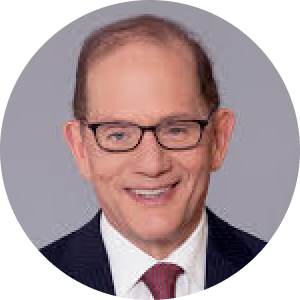 Dr. Patrick Ferrillo, Jr., D.D.S.
Dr. Patrick J. Ferrillo, Jr., has more than 30 years of experience in dental education. An endodontist by training, Dr. Ferrillo has most recently served as dean at the University of the Pacific, Arthur A. Dugoni School of Dentistry for nine years, after serving as dean at other dental schools. Dr. Ferrillo has also served on the boards of numerous Dental Service Organizations, including Heartland Dental, and nonprofit organizations, including Mobile Care.
Prior to Pacific Dugoni, he served as the founding dean at the University of Nevada, Las Vegas, School of Dental Medicine, as well as Vice Provost for Health Sciences, for four years. Prior to that appointment, he served as acting dean and dean at Southern Illinois University, School of Dental Medicine, for 16 years. During his term at Pacific Dugoni, he served as interim provost for the University of the Pacific from July 2010 through February 2011, until a provost was named. He also taught at Baylor College of Dentistry; Southern Illinois University; and St. Louis University.
Dr. Ferrillo is a graduate of Georgetown University, where he earned his B.S. degree in biology, and Baylor College of Dentistry, where he received his D.D.S. degree and certificate in endodontics.
Dr. Ferrillo has been a leader in dental education. He has been an active member of the American Dental Education Association (ADEA), in which he served in various positions, including ADEA president in 1999 and chair of the ADEA Council of Deans in 1994. In 2000, he chaired the ADEA President's Task Force on the Surgeon General's Report on Oral Health.
He has also been active in the American Dental Association, and has served on the Commission on Dental Accreditation (CODA), the Council on Dental Education and the Council on Dental Therapeutics. As a CODA member, he chaired the committee that wrote the present standards for U.S. accreditation. He continues to be a consultant for CODA.
Dr. Ferrillo has been engaged in numerous international activities. He served as the ADEA representative on the Board of Directors of the International Federation of Dental Education Association (IFDEA), and served as president for eight years. He was an active participant in the European project, DentEd, DentEd II, and DentEdvolved. He continues to be active in other aspects of international dental education. He participated in numerous DentEd site visits for dental schools in Europe.
Dr. Ferrillo has received numerous awards. He is a fellow of the American College of Dentists, the International College of Dentists, and the Pierre Fauchard Academy.
Dr. Ferrillo has served on numerous foundations, including the National Foundation for Dentistry for the Handicapped and Oral Health America, where he served as chairman of the board from 2003 to 2008 and then again as a board member from 2016 to 2018. He presently serves on the board of directors serving as Chair of the ADEA Gies Foundation, and Vice Chair of Mobile Care and Goldies Place. Dr. Ferrillo served on the Board of Directors of Heartland Dental Care, the largest dental service organization for twelve years, and is presently on the board of Bright Distinction He is also a senior consultant for the Academy for Academic Leadership.
Extended biography...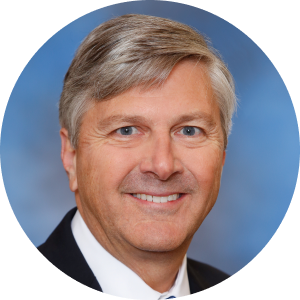 Jeffrey Ganeles, D.M.D., FACD
Dr. Jeffrey Ganeles is a periodontist practicing with the South Florida Center for Periodontics & Implant Dentistry in Boca Raton, FL. Currently, he serves as Adjunct Professor at Nova Southeastern University in Ft. Lauderdale, Florida and holds an appointment at Boston University Goldman School of Graduate Dentistry.
Dr. Ganeles is a Diplomate of the American Board of Periodontology, Fellow of the American College of Dentists, Fellow of the Academy of Osseointegration, and Fellow of the International Team for Implantology (ITI). Previously, he was a consultant and surgeon for several reality television shows including ABC "Extreme Makeover" and UK Channel 5 "Brand New You."
Dr. Ganeles is a graduate of Cornell University and received his DMD with valedictory honors from Boston University Goldman School of Graduate Dentistry. He completed a General Practice Residency at the Hospital of the University of Pennsylvania then received his Certificate in Periodontics from the University of Pennsylvania College of Dental Medicine in 1987.
Dr. Ganeles has authored more than 45 articles and chapters in textbooks and has participated in a number of clinical research projects looking at various aspects of implant dentistry, including technology innovations in implant dentistry and tissue regeneration. He is the founder and President of TeethToday, LLC, an affiliation of dental specialists dedicated to immediate tooth replacement with dental implants, and DentalImplan, Inc., a patient education software developer.
Extended biography...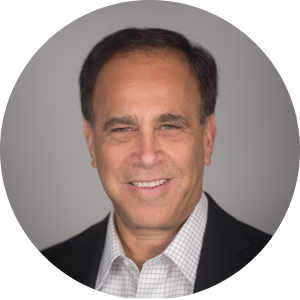 Mitch Olan, Director
Mitch Olan is the former COO, CEO, and current Executive Chairman of Dental Care Alliance (DCA). In his more than 25 years of experience at the helm of DCA, Mr. Olan has grown it from four dental practices to over 300 affiliated practices in 19 states. In addition to serving as Executive Chairman of DCA, Mr. Olan also serves as Secretary of the Association of Dental Support Organizations (ADSO).
Prior to joining DCA, Mr. Olan served as Regional Vice President at Option Care Incorporated, a home infusion therapy business, and served in various roles at ORMCO, a division of what is today Envista Holdings Corporation.
Mr. Olan received a BS in Business Administration from the Kelley School of Business at Indiana University.
Extended biography...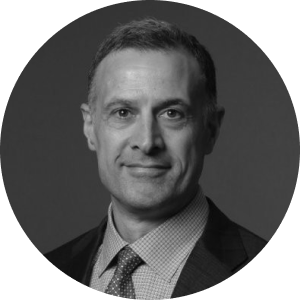 John Rossman
John Rossman is the author of The Amazon Way book series, and a Managing Partner at Rossman Partners and a senior advisor at Alvarez and Marsal, a global professional services firm. Mr. Rossman is an expert at crafting and implementing innovative and digital business models and capabilities, including internet of things. He is a sought-after speaker on creating a culture of operational excellence and innovation.
Before joining A&M, Mr. Rossman was Director of Enterprise Services at Amazon.com, managing worldwide services to enterprise clients such as Target.com, Toys R Us, Sears.ca, Marks and Spencer and the National Basketball Association (NBA). In this role, he had full operational and technical ownership for existing clients, overseeing e-commerce solutions such as online merchandising capability, website technologies, branded fulfillment delivery and branded customer service.
As Director of Merchant Integration at Amazon.com, he was responsible for developing the Merchants @ program, one of the largest B2B networks with thousands of sellers, offering products in new categories such as apparel, sporting goods, consumer electronics, health and beauty and home.
Mr. Rossman is the author of The Amazon Way: 14 Leadership Principles of the World's Most Disruptive Company and is an expert on digital disruption and assisting his clients to build and execute new business models.
Mr. Rossman earned a bachelor's degree in industrial engineering from Oregon State University.
Extended biography...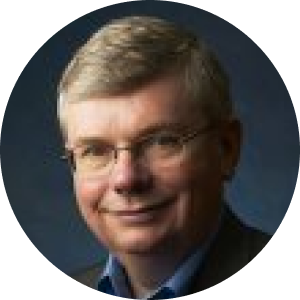 John Strong
John is a 40 year veteran of the healthcare industry with leadership experience in healthcare providers, suppliers and service providers, and group purchasing organizations. On October 4, 2011 the Bellwether League (Healthcare Industry Supply Chain Hall of Fame) honored John for "his outstanding contributions over the years to healthcare supply chain management, development, innovation and leadership."
As an independent supply chain consultant, John serves both providers and suppliers along the healthcare supply chain. These include large medical device manufacturers, as well as start-up and smaller medical products and technology companies on strategic planning, sales, education, marketing and national accounts strategy and related projects. He also works with Group Purchasing Organizations, provider associations, and alliances. He does supply chain operational review and supply chain strategy for health care providers, as well. John was a successful adjunct instructor in the supply chain management program at the Sheldon B. Lubar School of Business at the University of Wisconsin—Milwaukee for three years.
John spent the first half of his career in supply chain management on the provider side, ending with ten-years at Lutheran General Hospital in Park Ridge, Illinois, a 700 bed-teaching hospital. After Lutheran, John spent seven years in senior leadership positions at Premier, Inc. and for ten years was the founding president and CEO of Consorta—a $5 billion GPO that is now part of HealthTrust Purchasing Group.
John holds equity and serves on the Boards of several companies, including Suture Express, based in Lenexa, Kansas, and is an investor and advisory board member of Supply Clinic, OpenMarkets, and MondoPoint, all based in Chicago. Supply Clinic is a supplier to dental practices, while OpenMarkets™ is launching new and innovative ways for healthcare providers to acquire capital equipment. MondoPoint is a technology platform for managing risk-based contracting initiatives.
John also serves on the board of Lakeland Community Church, a 1,200 member-congregation in Lake Geneva, Wisconsin, and Transformative Arts, the owner of the Belfry Theatre in Williams Bay, Wisconsin. He holds a Master's Degree in Business Administration with Distinction from DePaul University, Chicago, Illinois. He received a Bachelor's Degree in Business Administration, with a comprehensive major in Management from the University of Wisconsin-Eau Claire, Eau Claire, Wisconsin. John is married and has two post-college age children living in Wisconsin and Colorado.
Extended biography...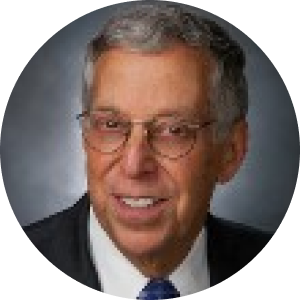 Alan Weinstein
Throughout his 35-year career in healthcare, Mr. Weinstein has focused on developing startup businesses providing services to hospitals through shared programs intended to achieve greater economies of scale.
After serving as an EVP for the Illinois Hospital Association, Mr. Weinstein founded Premier Health Alliance in 1983, and served as its President & CEO. Premier Health Alliance was a national hospital alliance, offering group purchasing, various hospital insurance programs, managed care consulting, Medicaid processing, and other services to its members. Total membership grew to 240 hospitals throughout the US.
In 1995, Premier Health Alliance merged with SunHealth and AmHS to form Premier, Inc. Mr. Weinstein served as Premier's President until 2000. The organization served 1700 hospitals nationwide, providing various shared services to the member hospitals and their medical staff, including group purchasing ($50+ billion in purchasing volume in 2017), hospital insurance services, management engineering, hospital informatics services, venture funding, and much more.
Since retiring from Premier in 2000, Mr. Weinstein has provided insights for supplier and services clients into healthcare organizations, hospital operations and C-suite concerns. He has provided sales and marketing guidance regarding approaching GPO organizations and various hospital segments.
Mr. Weinstein currently serves as a board member or adviser to a number of healthcare related companies, primarily early and growth-stage companies. His involvements include: Akorn Pharmaceuticals, a public generic pharmaceutical company; PreparedHealth, a mobile technology company focused on tracking patients after hospital discharge intended to help foster communications across all providers involved in the patient's care; Arena, a company that utilizes AI to assist employers with employment hire decisions by reducing the likelihood of turnover and lowering training cost; Rendina Healthcare, a real estate development company involved in the design, leasing and construction of healthcare facilities in partnership with hospitals and medical groups.
Mr. Weinstein also serves on the Board of Directors of the American International Health Alliance and the Rosalind Franklin University of Medicine & Science.
Mr. Weinstein received his BA from Allegheny College and MBA from Cornell University (Sloan program in Health Administration). Shortly after his graduate program, Mr. Weinstein served in the US Public Health Service, Division of Indian Health, Gallup, in New Mexico and Montana, from 1966-1968.
Extended biography...